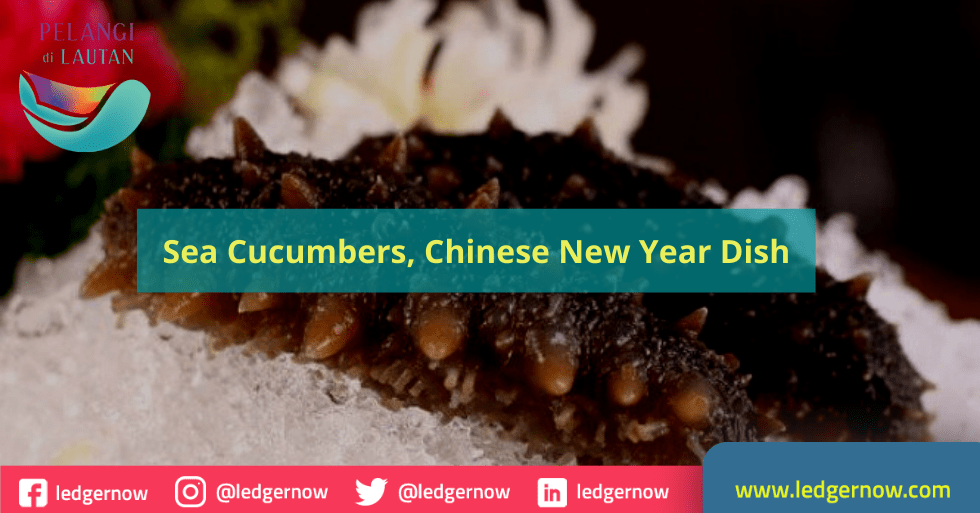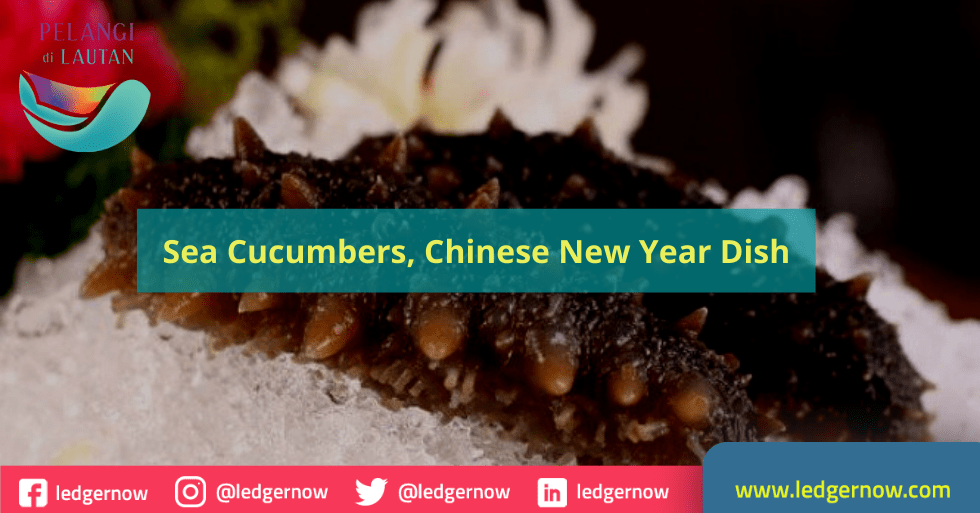 This article is part of the #PelangiDiLautan : Welfare program for smiles at sea
This program is a collaboration between several blockchain-based companies to introduce and explore sea cucumbers more broadly, improve the standard of living and welfare of fishermen, and commit to realize a better economic ecosystem.
The writings in the #PelangiDiLautan program are inspired by the experience carried out in the Saumlaki area, West Southeast Maluku. However, some characters, characters, events, locations and dialogues are fiction and are arranged dramatically to make it more interesting. If there are similarities in the names of characters, places of events or stories, it is merely a coincidence and there is no element of intent
Sea cucumbers become one of the dishes in welcoming Chinese specialties since hundreds of years ago. the specialty arises because the raw materials are difficult to obtain and the presentation process takes a long time. Sea cucumbers from China are indeed quite expensive. Sea cucumbers become very salable when the moment welcomes the Chinese New Year. Ivan admitted that sea cucumber reservations increased when he welcomed the Chinese New Year, as long as the Chinese New Year turnover can be obtained around Rp. 20 million. Because the price is quite expensive, many are buying it jointly to save. The price per kilogram of sea cucumbers are usually priced at hundreds of thousands to millions of rupiah.
Eating sea cucumbers has many benefits, to fight cholesterol, strokes and other deadly diseases, it is also good for beauty, especially for skin elasticity and freshness. How to get it fishermen have to dive down, and take it at the bottom. Not a mandatory menu, but because it is served once a year with prices up to millions of rupiah, this menu is one that is sought at the Chinese New Year menu for family meals. Usually sea cucumbers are processed into soup.
very high nutrient content. Not surprisingly, sea cucumbers are known to Europe, Japan and the United States. Demand for the export market is estimated to range from 20,000 to 30,000 tons per year. Indonesia is the biggest producer of sea cucumbers in the world. The physical form of sea cucumbers is less attractive and may be ridiculous to some people, resulting in a lack of interest in coastal residents to process and consume sea cucumbers. In fact, sea cucumbers can provide good benefits for the body.
Ivan's family loves to consume sea cucumbers, but because of the quality of sea cucumbers that do have a high price, Ivan only makes sea cucumbers for food at certain moments of his family. One of them is during the Chinese New Year. Gathering with his extended family made a happy day for Ivan and his family. They always serve sea cucumbers to serve as a dish for Chinese New Year celebrations with their families. Ivan's mother cultivates sea cucumbers with various other ingredients, to add to the taste of sea cucumbers. His extended family was very happy to visit Ivan's house which always provided these sea cucumbers. Sea cucumbers themselves are already known as medicines that are often consumed for health by Ian's previous family.
As time goes by, sea cucumbers are rarely consumed by the wider community, so the quality of sea cucumbers is decreasing and even fishermen rarely seek sea cucumbers due to lack of buyer interest. Even if only these sea cucumbers are able to have high quality, many foreign countries are interested in buying these sea cucumbers. With high quality and selling price, it will be able to improve the welfare of sea cucumber fishermen in the future. Ledgernow with the aim of helping the welfare of fishermen helps in the process of procuring modern technology to make it easier for fishermen to process more hygienic to produce high-quality sea cucumbers.
In making it easier for sea cucumbers to sell their catch to suppliers, LedgerNow makes it easy to use the SSC blockchain platform, where suppliers can buy sea cucumbers in locations that have a high number of sea cucumbers. The ease of sea cucumber sales transactions to suppliers will improve the welfare of sea cucumber fishermen in Indonesia. Click the following link for further information www.ssc.co.id 
Temindo (Teknologi Mandiri Indonesia, PT)
TEMINDO is a company that provides business automation solutions for the integration and collaboration of companies with blockchain technology.
Website: https://www.temindo.com/
PureHeart
PureHeart is an initiative based on social activities committed to sustainable development goals with end-to-end blockchain technology so that the standard of living of Indonesians is increasing.
Website: https://pureheart.ledgernow.com
SSC (Sustainable Supply Chain)
SSC (Sustainable Supply Chain) is a blockchain solution for fast and safe collaboration for companies in the supply chain that aims to reduce operational costs, improve customer service and accelerate the delivery of goods and services to consumers.
Website: https://www.ssc.co.id/
YONK
YONK is a financial management application for SME owners (Micro, Small and Medium Enterprises) so that they get real time financial reports with prediction analysis features to help improve the credibility of MSMEs to finance companies (Financing Companies) using blockchain technology.
Website: https://www.yonk.io/
AELL
AELL is a solution to help manage digital medical record data integrated and integrated between hospitals and clinics so as to speed up the process of patient care, facilitate referral and protect patient data with blockchain technology.
Website: https://www.aell.co/
Global Usaha Semesta
Global Usaha Semesta is a solution in the fishing industry related to trade, transportation, agriculture and fishing production services. Serving as the core that supports the operational needs of fishermen partners / plasma in the form of support for fisheries equipment platforms, industry and financing with blockchain technology. Website https://globalusaha.com/